Experience seamless and standardized cross-border electronic messaging within the European Union with Peppol (Pan-European Public Procurement Online). SmartPeppol, as a
certified Peppol Access Point
, ensures
the secure exchange of e-invoices through our invoicing platform
.
Discover the Advantages of Peppol

The Peppol network guarantees the secure exchange of UBL invoices, ensuring the confidentiality of sensitive financial data between companies and government agencies.

Standardized
Interpretation
By utilizing the UBL format, documents sent over the Peppol network are interpreted uniformly by all software systems, enabling automated invoicing processes. Save time and reduce errors by eliminating manual reentry of payment details and other information..

How Peppol Differs
from Other Networks
Open and Supported: Unlike closed systems such as Ariba, Tungsten, Coupa, or Tradeshift, Peppol has an open character and is endorsed by governments and the EU. Peppol is increasingly recognized as the international standard, adopted not only within the EU but also globally in countries like Singapore, Australia, New Zealand, Canada, and the United States.

The Future of Peppol:
PINT for International Exchange
Peppol BIS 3.0 standardizes tax requirements within the EU. To simplify interoperable exchange and facilitate international business, PINT (Peppol International Specifications) dynamically resolves country-specific extensions.

The Future of Peppol:
CTC and Tax Returns
Peppol is well-suited for Continuous Transaction Controls (CTC) to streamline and enhance tax formalities. As more countries adopt this Peppol option, the 4-corner model evolves into a 5-corner model.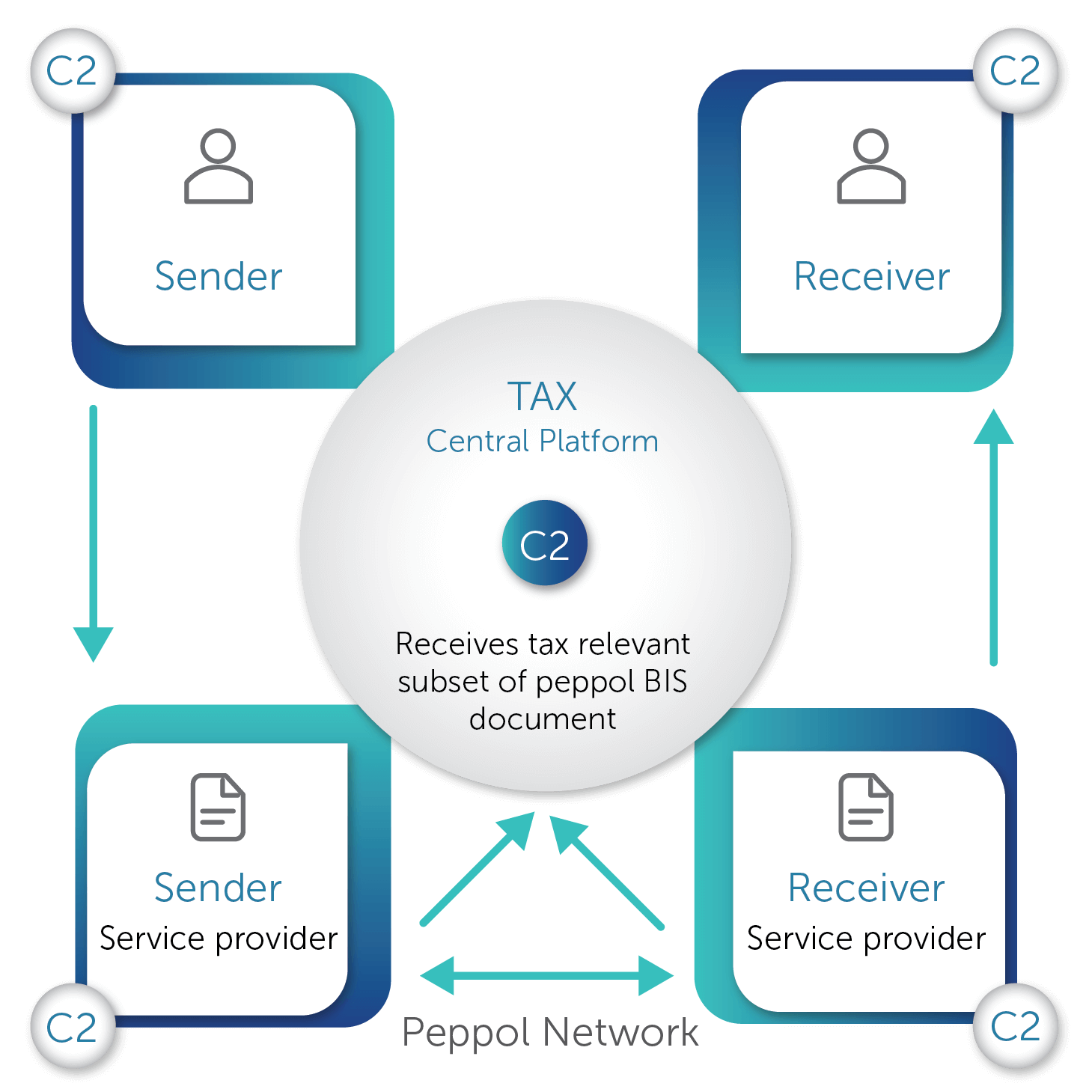 SmartPeppol Sending and Receiving Made Easy
SmartPeppol simplifies the invoicing process for both senders and receivers

Send
SmartPeppol automatically delivers invoices through Peppol whenever possible, ensuring the highest level of digitalization. In cases where Peppol is not available, invoices are sent via email.

Receive
Suppliers can easily locate your business on Peppol and effortlessly send their digital invoices to you. Insightful Administration Overview
SmartPeppol provides valuable insights into the digitalization level of your administration and identifies which contacts are on Peppol.
Prioritized
Delivery
Outgoing invoices are automatically routed through Peppol first, ensuring efficient digital transmission, with email used as a secondary option. Free
Onboarding
SmartPeppol offers free onboarding for both suppliers and clients, enabling easy integration with the Peppol network.