The Proven Global Leader
for Smartest AI Powered
Accounts Payable
Automation Solutions
Our Suite of Platforms offer

Intelligent
Accounts Payable

Peppol Network
Gateway

UBL
Converter
SMARTBOOQING

is a game-changer in the world of Accounts Payable that embraces

the Future of Accounting with Intelligent Automation

.

Unlock the true potential of your Accounts Payable process with SmartBooqing. Our intelligent AI system automates Accounts Payable tasks, performing necessary checks, validations, and red-flag alerts for seamless processing and accurate accounting
Digitalization of Invoice Processing, & Accounts Payable is Our End Goal
We strongly believe in the future of invoice processing, and accounts payable driven by automation and AI. Our highly intelligent, machine learning, and
AI-based solution not only delivers a 3x increase in ROI but also ensures transparency, accuracy, and speed.



Enhanced Quality and Accuracy

Ensure consistency, accuracy, and uniformity throughout the process.




Significant Time and Cost Savings

Experience efficiency gains and cost reduction with automation.




Real-Time
Insights

Access all information instantly with real-time visibility.




Modular and Easy Implementation

Implement the solution effortlessly, adapting to your specific needs.




SaaS
Solution

Plug & Play, ERP or accounting system independent for seamless integration.
Overview of Features
Regarding Document
Extraction and
Processing
Other Accounting Platform
Basic OCR
Basic dimensions
Basic checks
SmartBooqing
Bacis OCR
Always 100% digital conversion
Advanced Accounting: Line-level processing
Advanced Accounting: Book discounts, credits, investment
Advanced dimensions

Line-level based
Keyword based rules

Advanced checks
Smart templates for uniform processing
Plug & play start with automatic configuration
Automated generated monthly improvement reports
Automated Authorisation Workflows
Streamline and automate authorisation with easy and intuitive approval processes.
Automatically Generated Improvement Reports
Leverage analytics driven reports to identify areas for enhancement and optimise your operations.
But that's not it!
We have you covered for UBL conversions and for all your operations via Peppol Network Gateway through SmartUBL and SmartPeppol platforms.

Smart UBL
Transform Scans into 100% Digital Invoices with Unmatched Accuracy
Discover the magic of AI with SmartUBL. Our advanced algorithms convert scanned documents into your preferred e-Invoice format (UBL, BIS) with unparalleled precision.
Know more →
SmartPeppol
Enable a Fully Digital Environment with
Certified Peppol Access
Experience a fully digital environment through the Peppol network with SmartPeppol. Share e-invoices (UBLs/BIS) directly between suppliers and customers, facilitated by our Certified Peppol Access Point. Let us guide your company onto Peppol for streamlined operations
Know more →
Are you looking for a
One Stop Solution

that converts your organisation into a

digital eco-system

for both

incoming and outgoing invoices?
Our
SWITCH GO DIGITAL

Program Has You Covered!

Powered by cutting-edge AI technology, our suite of platforms Smartboqing, SmartUBL and SmartPeppol take a modular approach to seamlessly integrate with each other to migrate your organization into a fully digital ecosystem by streamlining your accounts payable process, automate repetitive tasks, and provide actionable insights to help you make informed financial decisions.

To Know more about this program,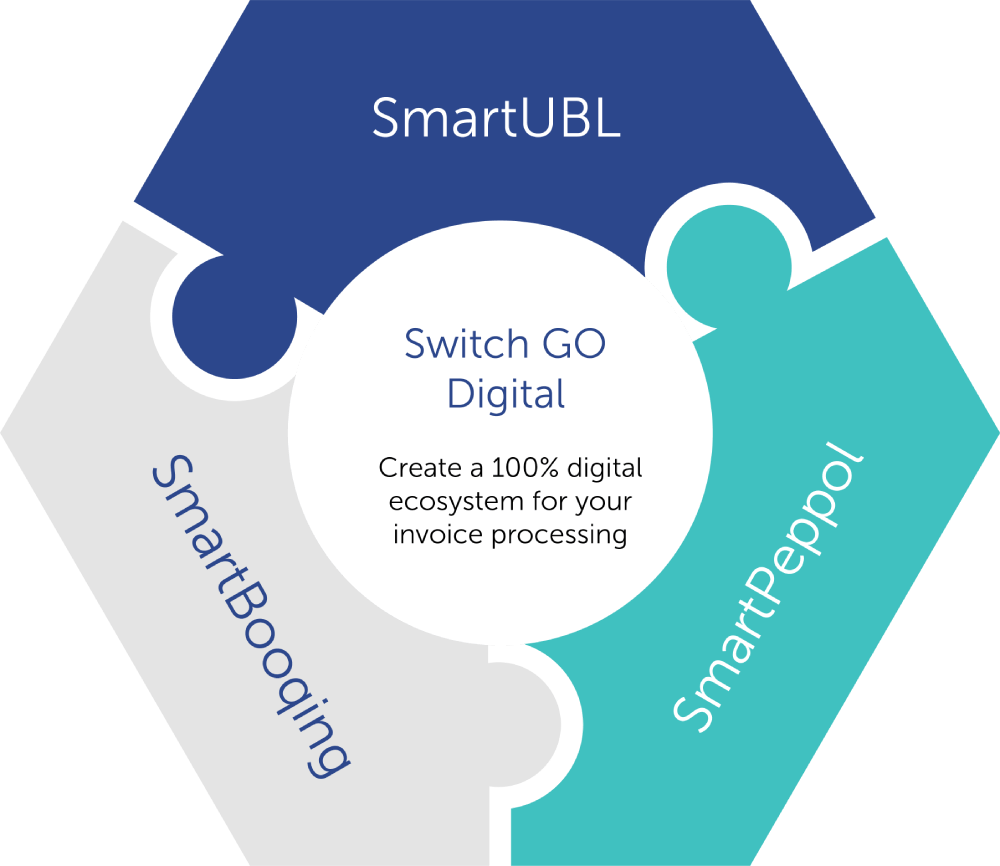 What will
Smartbooqing

bring to your organization?
Select which firm are you from.
Accounting Firms
Digitalise and book invoices with ~100% accuracy
Tremendous time and cost savings through AI powered Accounts Payable and optimized operations
Account, project codes and article level reading automatically on invoices
Corporates
End-to-end management of your invoices and accounts payable
3x ROI with cutting edge AI based accounting solutions
Outsource invoicing to experts, focus on core activities
IT Consultants
Whitelabel our cutting edge solutions to your clients
3x ROI with cutting edge AI based accounting solutions
Gain commission, a new revenue stream with little to no investment
Partners
We give the technology, you the market
Gain commission, a new revenue stream with little to no investment
Become a reseller, whitelabel partnership possible
Thought Leadership
Explore how the latest technological innovations are redefining businesses.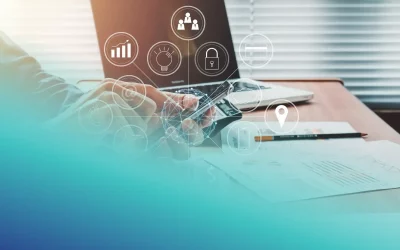 Press Release
Press Release SmartBooqing Unveils Revamped Website Elevating User Experience and AccessibilityHengelo, 11th September – SmartBooqing, the global leader in AI-Powered Accounts Payable Solutions,...
know more